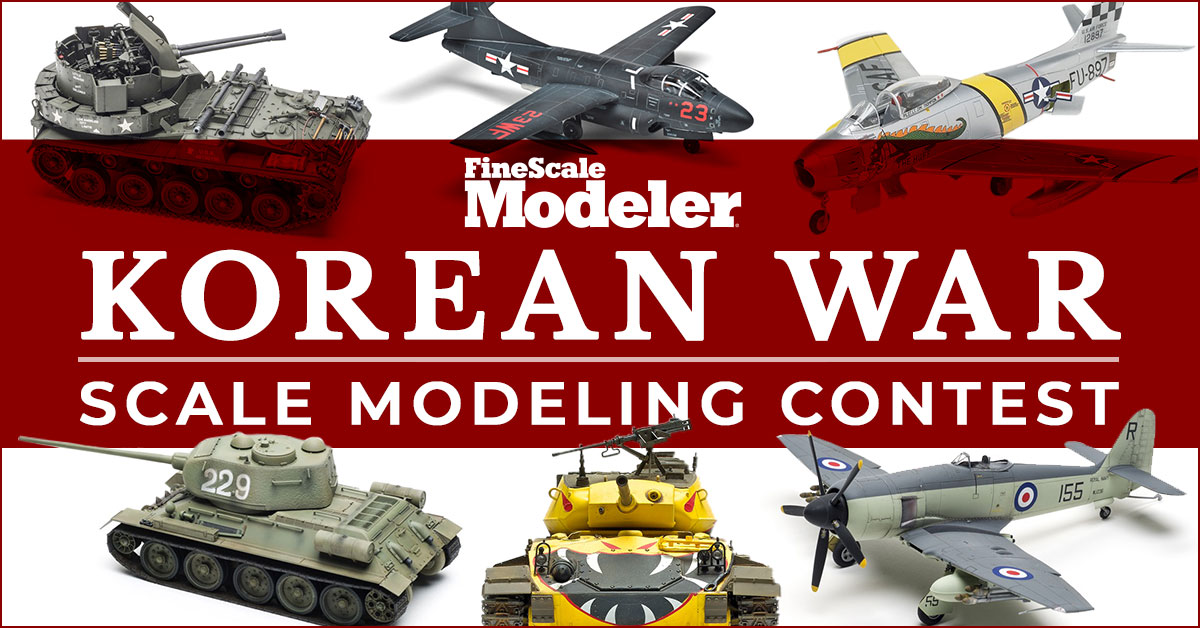 On June 25, 1950, North Korean forces crossed the 38th parallel into South Korea, signaling the start of the Korean War. To mark the 70th anniversary, FSM wants to see your best models from the conflict. Enter our "Korean War Scale Modeling Contest" and you'll have a chance of getting published in the magazine!

Send in pictures of your scale models of aircraft, vehicles, ships, dioramas, etc. used in the Korean War between June 25, 1950 and July 27, 1953, the day the armistice was signed and the Korean Demilitarized Zone was created.

You may enter as many times as you have models. In order to be considered, submit 1-3 high-resolution pictures of each model. Please include your name in the title of your photo. Be sure to include the kit manufacturer, scale, and a description of how you built and painted your creation. The pictures must be of good quality, high-resolution, and with clean backgrounds.

You have through June 7, 2020 to enter.

After that, voting begins! Once a day, everyone will have the chance to vote for their favorite model — the one that they think deserves to be included in the magazine. The voting time period will be from June 8–14, 2020. A combination of winning models and those selected by the editors of FSM will be featured in an upcoming issue of the magazine!